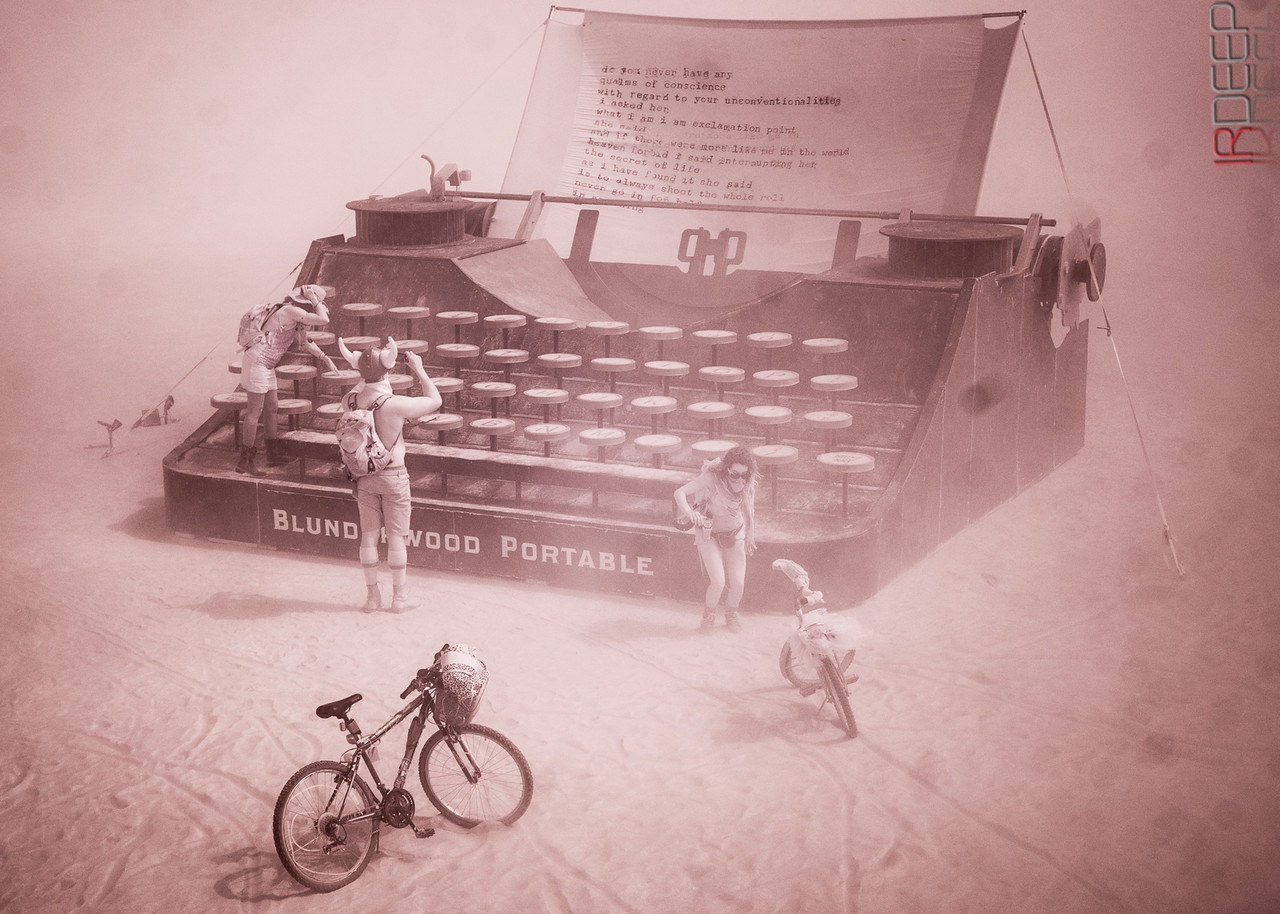 The Blunderwood Portable
The Blunderwood Portable was a project built in the summer of 2015 by the Cat and the Cockroach Collective, a group of Boston-based artists and ne'er-do-wells. Inspired by the 100-year-old works of Don Marquis, we brought the experiences of his character Archy, a free verse poet reincarnated as a typewriting cockroach, to life.
Photo credit: EspressoLove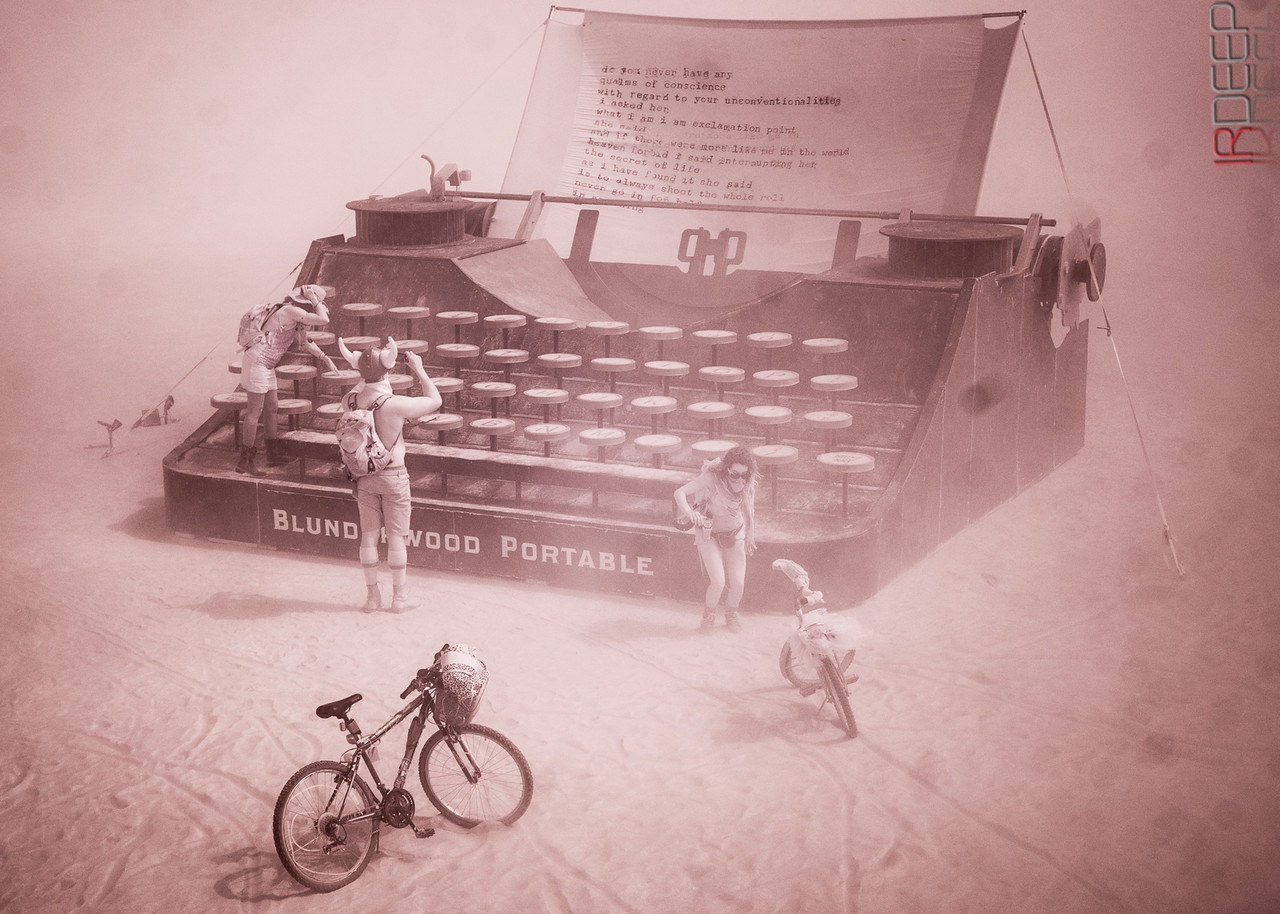 With funding from Burning Man, individual donations, and a successful Kickstarter campaign we built a giant 24:1 scale replica of a 1927 Underwood Portable typewriter. During the day, we displayed sections of a giant Archy and Mehitabel poem in the paper tray. At night, the paper was changed to a projection screen so that participants could type their own messages. The project was burned at the conclusion of Burning Man.
Photo credit: IRDeep
The project garnered international attention in the Boston Globe, Huffington Post, NY Times, Vice, Universal Hub and many other outlets.
Thank you to the incredible group of volunteers and financial supporters who made this project a reality!
Credit: Franck Gazzola
One of our model typewriters. Credit: Jay Hagenbuch
One of our giant keys. Credit: Jay Hagenbuch
The typewriter at night - with a wedding proposal! Congrats to Kristen and Zack. Credit: Zachary Reiss-Davis
"The Blunderwood Portable" typewriter sculpture with Lindsay and Ashley @ Burning Man 2015
A charming video we found on the internet
Timelapse of Blunderwood build @ Figment Boston 2015
The Lesson of the Moth: Blunderwood Thank You